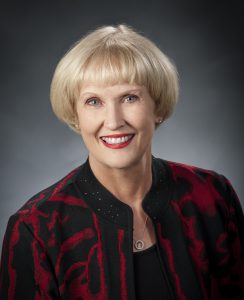 PEGGY McNEEL RAPP,  PCAM-Retired®, MPM®, PPM®, PRESIDENT
Peggy McNeel Rapp formed Rapp Management Co., Inc. in January, 1980 and has been providing commercial, residential and association management since that time.  Rapp is a Texas-licensed real estate broker and is a REALTOR.
The client relationships have included developers, lending institutions, hospitals, and various government agencies. Rapp Management Co., Inc. is fully qualified to manage the operations and adapt to the client's property management needs.
Rapp Management Co., Inc. is a Texas corporation owned by the Rapp family of Galveston.  Peggy Rapp, PCAM, MPM, PPM, is President and Barney Rapp, CRS, GRI, is Secretary-Treasurer.
In, 1987, Rapp and a group of twelve other property managers formed the National Association of Residential Property Managers, Inc. a nationwide trade organization of property managers who specialize in managing residential properties.  Rapp served as national president in 1992 and today NARPM has over 3600 members.  Rapp has earned the two designations offered by NARPM – Master Property Manager (MPM) and Professional Property Manager (PPM).
A member of the Community Association Institute (CAI), Rapp is a graduate of the Professional Development Management Program (PDMP).   Rapp has earned the highest designation, Professional Community Association Manager (PCAM), in 1990 and, in 1995, Rapp Management Co., Inc. was awarded the Accredited Association Management Company (AAMC) designation by CAI.    No other property manager or firm in Galveston County holds those two designations.
Rapp has lectured on the subject of residential property management and homeowner association management and is called upon on a regular basis to consult with management companies in numerous states.  She has taught Marketing, Office Operations, Disaster Management, and HOA Management to groups in both NARPM and CAI.
In 1998, Rapp received the NARPM President's Award and has received numerous commendations for her contributions to the property management and community association management industry.
Rapp was appointed to the Zoning Board of Adjustments for the City of Galveston by the Mayor and City Council in 1997 and finished out her six-year time-limitation term as Chairman.  She served for several years on the Board of Directors of the West Galveston Island Property Owners Association, Inc., an association formed in 1998 to address the needs of West Galveston Island residents, which include erosion control and beach replenishment.  She is currently volunteering her time to WGIPOA by providing accounting services to the group.
Rapp has years of experience in managing waterfront properties and has, on several occasions, appeared before the Texas State Legislature to testify on erosion and issues related to waterfront properties.
Rapp serves on the Board of Advisors for Hometown Bank of Galveston.  She has, in the past, served as Secretary of the Galveston Association of REALTORS for several years.  Rapp sat on the Board of Directors of Galveston Economic Development Project and served from 1998 until 2004 on the Board of Directors of the Galveston Chamber of Commerce.